More and more granite edge profiles are becoming a reality. Match your cabinet doors or simply choose your favorite countertop edge. Listed here are a few of the most popular granite edge profiles today.
We can help you decide on an edge once you have chosen your slab. Feel free to come to our showroom to view the slab for your project.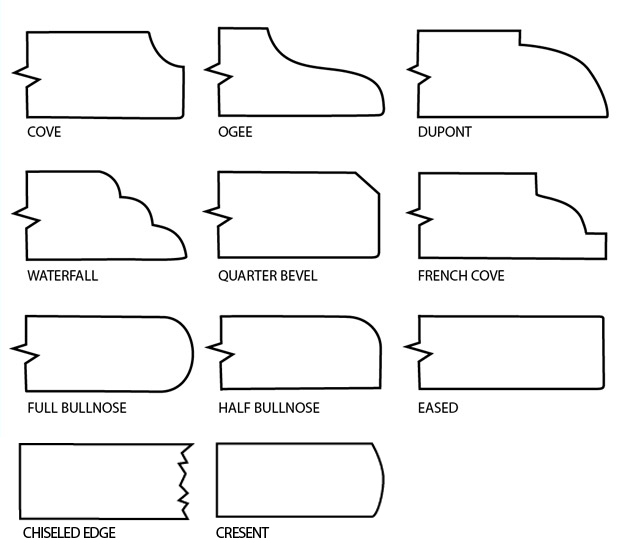 George & Ann V, Chatham, 09.16.2013
"We have nothing less then the highest of praises for the entire staff at SWGG. From the initial planning stages to the finalization of our Bath and Kitchen renovations... our needs were met with enthusiamism and a sound knowledge base. The friendliness and the "we want to help you" attitude displayed by the employees is certainly a strong feature that SWGG should be proud of... "