More and more granite edge profiles are becoming a reality. Match your cabinet doors or simply choose your favorite countertop edge. Listed here are a few of the most popular granite edge profiles today.
We can help you decide on an edge once you have chosen your slab. Feel free to come to our showroom to view the slab for your project.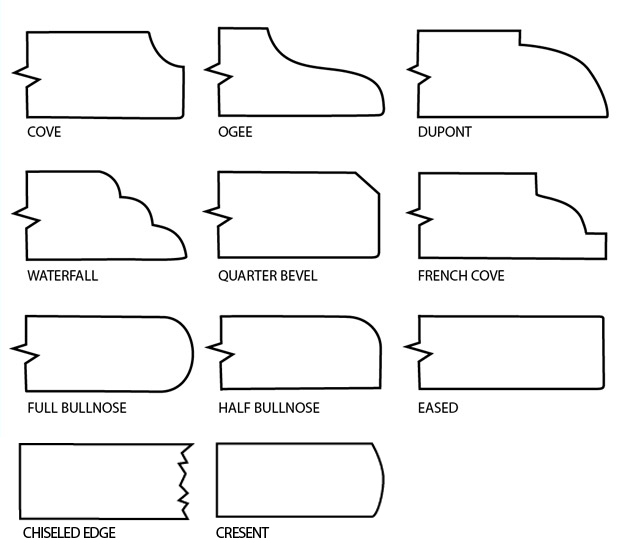 Kathryn C, Sarnia, 03.07.2017
A great experience and nice staff. Thank you for all of your help.