More and more granite edge profiles are becoming a reality. Match your cabinet doors or simply choose your favorite countertop edge. Listed here are a few of the most popular granite edge profiles today.
We can help you decide on an edge once you have chosen your slab. Feel free to come to our showroom to view the slab for your project.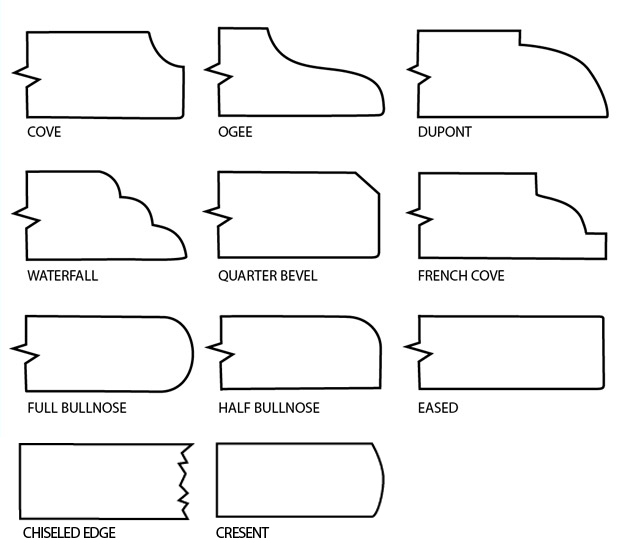 Mark & Sandy L, Chatham, 02.08.2015
I cannot say enough good things about our installers . Worked with two different crews on two projects. Their professionalism was top notch and they faced a few issues that their problem solving skills excelled at! Very happy with our finished projects!