More and more granite edge profiles are becoming a reality. Match your cabinet doors or simply choose your favorite countertop edge. Listed here are a few of the most popular granite edge profiles today.
We can help you decide on an edge once you have chosen your slab. Feel free to come to our showroom to view the slab for your project.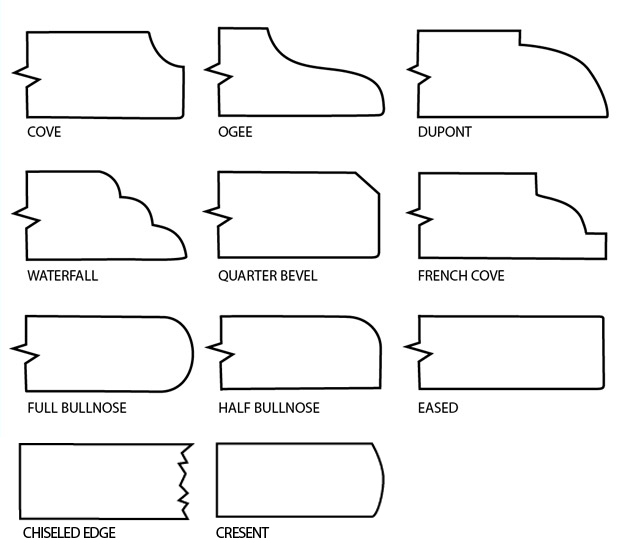 Patricia E, Paincourt, 01.14.2020
I had a very interesting experience. I was told to expect the crew at 9:00 a.m. and they arrived at 8:20 a.m. I was glad they arrived early, however, it would have been more respectful if I had been phoned to make sure I was going to be ready for the early arrival. They worked very fast and at times it almost seemed that it was too fast and that turned out to be the case. After they left, it was on further inspection that I noticed the back edge of the kitchen counter had not been caulked. If they had not been in such a hurry to finish the job that would not have been overlooked, and also I had payed for the cleaner for my Quartz and they forgot to give that to me. I phoned the company and the three men came back that afternoon to finish up the job and give me my cleaner. However, it does not take 3 men to do the caulking so I told 2 of them they would have to wait outside and Mitch came in and took responsibility for having to come back and finish the job.