Yes, everything including the kitchen sink
As your full line Blanco, American Standard, Kindred and Kholer sink dealer you have complete access to all styles and colours in the Blanco, American Standard, Kindred and Kholer sink lines through Southwest Granite & Glass. Follow the logos to view the full line or simply choose from one of our favorites.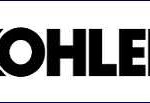 Linda L, Chatham, 04.19.2017
Leanna and Brad were absolutely wonderful to deal with - actually I think I can say that about the entire SWGG team as I also interacted with Kevin, Jenn and Madison. We did experience some challenges with the original product selected (polar white granite), however, both Brad and Leanna supported the decision to move to another product and we're very accommodating to "make it right" which was VERY appreciated! If given some additional time, I most likely would have selected the 3 cm product versus the 2 cm, but it is a wonderful looking product. My husband and I are proud to have supported a local company with exceptional customer service!