Door Glass Options for Chatham Kent
Southwest Granite & Glass has hundreds of options available for your new door glass. When you are ready to buy your door from Southwest Granite & Glass, our design team will walk you through the best options to suit your house. Or if you would rather be left to wander through the dozens of door catalogues on your own that's just fine too.
From mass produced designs to one made just for you we can do just about anything for your new door glass. Caming options are not left out in the cold with Southwest Granite & Glass. Brass, zinc, lead, patina and even copper are all an option with your new entry door from Southwest Granite & Glass.
With competitive price and the attention to detail we have become known for, we should be on your list of stops when it comes to purchasing that new entry door system.
Click the logos to learn more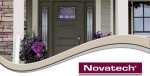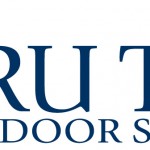 Lois G, Chatham, 07.25.2011
"When we were planning our kitchen renovation, we wanted to use as many local companies as possible. With Southwest Granite and Glass we found beautiful products and pricing that made sense. The renovation process is almost never completely problem-free, but every issue was dealt with in a timely manner and we felt that we were heard and valued as customers. The people at SWGG are its strength. We are delighted with our countertops and would use SWGG again."