Quality Glass Countertops for Chatham Kent

Southwest Granite & Glass is one of the only suppliers of Glass Countertops for the residence of Chatham Ontario. Glass counters are fast becoming a designers dream. They can be made to almost any colour and shaped to fit almost any design. With glass counters in almost every department store, glass countertops are not only functional but also quite durable. With glass countertop thicknesses from 1/4 inch to as much as 1 1/4, we can fit almost any countertop application. Glass countertops are not where it ends however. We can also create a unique backsplash in solid sheets of glass in any colour under the sun. Back painted glass adds hundreds of unique colour options to suit any decor and to match any glass countertop or other materials.
Southwest Granite & Glass also uses a technique known as laminating. With this process we sandwich a pattern between two sheets of glass to create stunning abstracts or even uniform patterns to suit your every glass countertop need. We will always strive to create something that you will enjoy for years to come.
Supplying the residence of Chatham Kent and Southwestern Ontario with quality Glass Countertops just wasn't enough for Southwest Granite & Glass. We needed to ensure that we hold all of our suppliers to the highest standards. With outstanding warranties and a commitment to getting it done right the first time, you can be assured that we will not settle for second best and neither should you.
With a full line of Glass Countertops, financing programs for your Glass Countertops and our commitment to quality, your new Glass Countertops await you at Southwest Granite & Glass serving all Chatham-Kent and Southwestern Ontario.
Here is a sampling of our most popular and standard colours. Even thought your colour choices are unlimited we hope this can provide you with a little direction in you next painted glass project.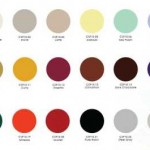 Jim & Chris W , London, 01.11.2016
We found all the staff very personable, knowledgeable and professional. Having done prior research , had some knowledge what we were interested in and the sales staff assisted us with making a knowledgeable decision. Again the individual who measured and the installation crew were top notch. We have no problem in recommending your company and also if you wish to use us as a reference that would be no problem.